Green Heating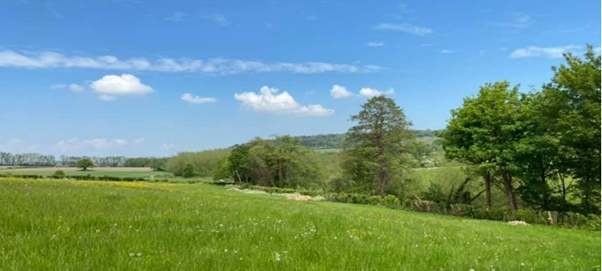 The Parish Council Heat Network Committee
What is meant by 'Green Heating'?
We're working on a definition that this is any form of home heating which emits significantly less carbon than current methods. The most polluting source of heat energy is coal, then oil, then gas and then electricity from the grid (now about 40% renewable) and finally, individual 100% solar arrays.
Our small group of Shoreham residents found that issues around the climate crisis and increasing urgency about moving away from burning oil or LPG kept cropping up in our conversations, particularly after COP26. We, like many of you, want to have access to greener heating and wholeheartedly support the move towards zero carbon. We also know that we need to improve the insulation of our leaky homes as best we can. Moving to an alternative has to be cost-effective and sympathetic to this Area of Outstanding Natural Beauty if it is going to be realised.
We found out that other villages in the UK are beginning to follow the example led by towns and cities across the world in connecting their homes and businesses in heat networks. Discussions with some of those villages and with more than 20 engineering specialists led to us contemplating a Feasibility Study to investigate the viability of such a project. At that stage we took our ideas to the Parish Council and their unanimous approval led to us becoming the Parish Council Heat Network Committee. We have also had enthusiastic support from well over 100 Shoreham residents, organisations and businesses.
We submitted our application for Government funding for a Feasibility Study in August and were awarded the full grant of £40,000 on 5th November 2021. If you would like to find out more about the project, please take a look at:
There are many questions still to be answered! We've looked at other villages a step or two ahead in the process and talked to dozens of enthusiastic specialists in greener energy technologies but questions remain. You may find answers to some of your questions in our FAQs. The Feasibility Study is designed to answer most of them by investigating the options and recommending the most viable.
It is an ambitious and exciting project. If you would like to stay in touch with progress, you will find regular articles in the Gazette and on the village Facebook page. We will also provide updates here on the website. We would encourage you to register your interest, without any commitment, by emailing greenheatingshoreham@gmail.com so that we can send you updates directly. If you would like to be more involved, there are lots of ways in which you could help - just get in touch.
Bill Lattimer, Peter Kasch, Nick Copeman, Sarah Newman*, Mike and Heather Sillitoe, Alan and Debbie Davies.

* with thanks to Sarah for several of the photos here