Green Heating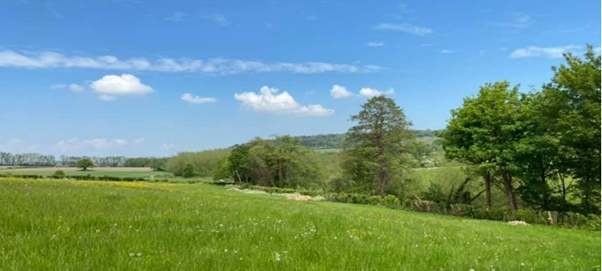 The Parish Council Heat Network Committee
Huge thanks to all those who completed our questionnaire collecting vital information about energy use and insulation in your homes. We had 100 responses, providing much valuable data and many interesting comments. There is certainly considerable enthusiasm for a low-carbon heating system in the village and a move away from fossil fuels.
Our consultants will now be analysing the information you have provided to help assess the technical and economic viability for a heating network across the village.
What is meant by 'Green Heating'?
We're working on a definition that this is any form of home heating which emits significantly less carbon than current methods. The most polluting source of heat energy is coal, then oil, then gas and then electricity from the grid (now about 40% renewable) and finally, individual 100% solar arrays.
Our small Shoreham team, like many of you, want to have access to greener heating and wholeheartedly support the move towards zero carbon. We also know that we need to improve the insulation of our leaky homes as best we can. Moving to an alternative has to be cost-effective and sympathetic to this Area of Outstanding Natural Beauty.
Feasibility Study
We found out that other villages in the UK have started to follow the example led by towns and cities across the world in connecting their homes and businesses in heat networks. Discussions with some of those villages (such as another off-gas grid, Swaffham Prior, in Cambridgeshire) and with more than 20 engineering specialists led to us contemplating a Feasibility Study to investigate the viability of such a project. At that stage we took our ideas to the Parish Council and their unanimous approval led to us becoming the Parish Council Heat Network Committee. We have also had enthusiastic support from well over 100 Shoreham residents, organisations and businesses.
We applied, and won, a £40,000 grant from the Rural Community Energy Fund and the Study started in January 2022. The Village Hall was packed for our Launch event on February 15th, in spite of cold, wet and windy weather.
Bill Lattimer, Chair of the Heat Network Committee, introduced the event by emphasising the 'musts' for a successful study:
Technical factors - are there accessible sources of heat underground close to the village centre?
Economic factors - can we deliver heat into homes at an affordable price?
Likely community take up - are there likely to be enough homes signing up to make this viable?
Jonathan Histed, Chair of Shoreham Parish Council, provided some fascinating background. Far from heat pumps being a recent innovation, their history goes right back to the Romans and the engineering required builds on many years of progress.
With funding via the South East Energy Hub, our consultants BHESCo explained how they and specialist engineers from RINA Tech will assess the viability of a village-wide heat network in Shoreham. This first stage of the process is likely to take about 6 months.
The Heat Network Committee, outlined a parallel insulation initiative on how to improve the energy efficiency of our homes. Thermal camera pictures made very clear how some of us are doing a very good job of keeping the streets warm! If you would like to join this important project, please get in touch with Alan Davies at in.greenheatingshoreham@gmail.com
Arguably, the most important part of the evening involved the forest of hands that went up to take part in the Q&A session. We have summarised all the questions and answers that came up at the event or shortly afterwards but there isn't room here for all of them on our FAQs page here. We have provided a selection there but will share all the Q&As we receive with those residents on our contact list so please make sure we have your details by emailing us at greenheatingshoreham@gmail.com.
The event closed with an outline of next steps. The Heat Network Committee is a small team and we would welcome help from members of the community enthusiastic about the concept. We need people:
on the ground to make sure that information getting out there is accurate - and to bust any myths
to offer support to friends and neighbours to get involved eg in providing energy data for their homes via the questionnaire that will be coming soon
to join our team and share their skills and experience to help this project be successful
If you think you could help, with very little time commitment (or a little more!) please get in touch at greenheatingshoreham@gmail.com
If you would like to find out more about the background to the project, please take a look at:
There are many questions still to be answered! We've talked to dozens of enthusiastic specialists in greener energy technologies but questions remain. You may find answers to some of your questions on our FAQs page. The Feasibility Study is designed to answer most of them by investigating the options and recommending the most viable.
It is an ambitious and exciting project. If you would like to stay in touch with progress, you will find regular articles in the Gazette and on the village Facebook page. We will also provide updates here on the website. We would encourage you to register your interest, without any commitment, by emailing greenheatingshoreham@gmail.com so that we can send you updates directly. If you would like to be more involved, there are lots of ways in which you could help - just get in touch.
Bill Lattimer, Peter Kasch, Nick Copeman, Sarah Newman*, Alan Davies, Mike and Heather Sillitoe, .

* with thanks to Sarah for several of the photos here